Service partner van
Company Information
B-CLOSE nv/sa is the largest independent Belgian company engaged in the distribution and maintenance of A-brand forklift trucks. With the establishment of a 100% Belgian company, we wish to be close to our customers and to actively participate in the search for the most appropriate solution for every specific logistic situation. (CUSTOMISED LOGISTIC SERVICES & EQUIPMENT)

In May 2013, the management took over the shares in the company and, together with all 150 employees, completely split off from the Barloworld Handling division. But B-CLOSE remains the exclusive distributor of Hyster forklift trucks and warehouse equipment in the Belgian market.

With our wide range of diesel, LPG and electric forklift trucks and warehouse equipment, we always have a solution for your internal transportation needs. New or second-hand? Purchases, short- or long-term hire? All-in or Periodic maintenance agreement? Our experienced advisers always offer you the most appropriate and customised solution!

Do you want your truck adapted to suit your needs or do you need technical assistance or maintenance? More than 65 mobile mechanics and 25 professionals in our three workshops are always on hand to help you get on with things in a wink.
Specialties

Intralogistics (Sales + Rental), Technical service, Parts, containerhandling, warehouse, forklifts, big trucks

News

Other Rolling Materials

B-CLOSE is more than forklifts! You can contact us whenever you need support for your specific logistic situation. Renting, buying, … our professionals will help you choose the best solution for your needs. (Scissor lifts, telescopic loaders, electric cars, tow trucks, loading platforms, …)

Tweedehands
To serve you even better, we offer you second-hand forklift trucks on four different quality levels after we have submitted them to a thorough analysis. These range from offering them in their current state to offering a completely refurbished QUE truck (including new parts, new tyres and a new coat of paint). Take your pick of the second-hand range on: www.que-trucks.be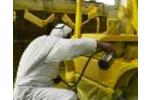 Nieuwe apparaten
Hyster Forklift and Warehouse trucks

With an exceptional range of over 140 different types of trucks for warehouse applications, forklift trucks and container handlers, with Hyster we can always find a solution for your needs.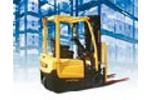 Verhuur
A rental fleet of about 1,800 vehicles ensures that you can call on our services for both short-term rentals from a single day and long-term rentals even for as long as 72 months.
Service
Even the best trucks need maintenance to avoid unexpected downtime and extra costs. To guarantee your trucks a long lifespan, with us you can opt for an 'All-in' agreement or a Periodic maintenance contract. Whichever plan you choose, our Hyster certified technicians are always and immediately at your service.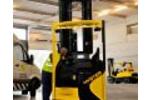 Parts
In maintaining the forklift trucks, only Hyster approved components are used because we wish to guarantee the same tolerance, durability and quality as the original Hyster parts. Hyster's 24-hour service sees to it that the spare parts or tyres that we do not stock ourselves are available the next day.
Fleet Management
Our experienced specialists can fully analyse your fleet and fine-tune it 100% to your application. As a result, all your trucks will be optimally profitable, so you have less downtime, fewer unexpected costs and may even find that a smaller fleet achieves the same performance.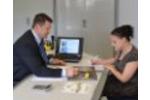 Verkoops gebied
Belgium, Haren, Harelbeke, Kallo (Beveren)