For our members, we offer a series of custom solutions to assist you in growth and development of your daily business!
Links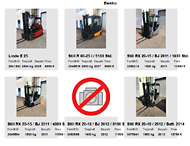 Your inventory can be linked to your own website. Using this Feature, you can maintain your current up to date list of your entire product range for your local customers. We can customize the layout in such a way that it fits your current website and thereby make it convenient for your customers to search for your equipment. We can develop a website for your business, or link all of your equipment to your existing website incorporating Forklift International platform.
Flyer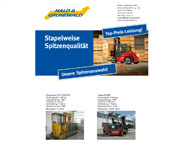 If you frequently print flyers for your customers or prospects, we have the right solution for you. With our easy to use tool for creating flyers, you can choose one or more machines listed on Forklift International database and create a professional flyer on your corporate letter head. In just few clicks you can print or email a flyer suiting your customer needs. Your sales force can utilize this function quickly and easily from anywhere!
Quoting tool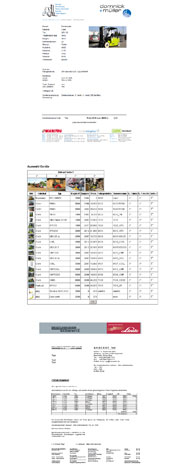 In just few clicks, you can create professional quotes for your customers! With our Instant quoting tool you can send personalized quotes to your potential clients in your own corporate design.
Quoting tool for single machines
Simply select the machine you would like to quote, enter your clients Information, add in the price, and you're done! Within few minutes you will have a PDF quote ready to be sent out to your customers!
Quoting tool for multiple machines
You can also quote multiple machines at the same time. To do this select the machines you would like to Quote, enter customer information and add the price. In our example you can see how easy it is to make quotes for multiple machines.
Quotes on Package deals
To offer package deals, use Forklift International quoting tool to create a professional, special package quote for your customers. Choose the machines you would like to include in the package deal and create an offer in just few clicks. The System will generate professional package deal quote on your company letterhead.
Your field salesman can generate unlimited number of quotes quickly and easily. For all your quotes you can enter your customer's address and include any additional individual text. This function is also available for quoting your rental machines!
Listings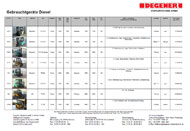 Put together your entire inventory in one convenient list on your company letterhead, using our easy to use inventory management tool.